For every good law (or zoning code), there's a good exception t0 that law. In this case, the question was "Should this kid get to keep his miniature pony, which he uses for therapy, despite neighbor complaints and zoning violations?"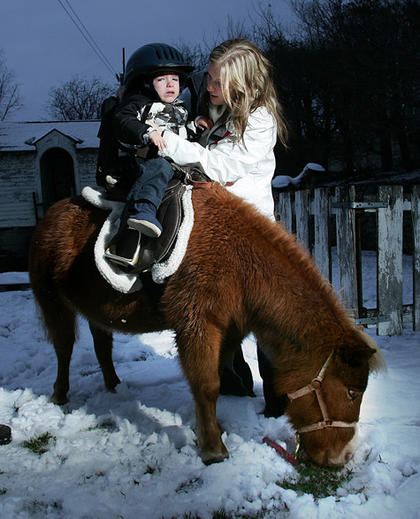 Thankfully, the answer is yes.
The
National Post
reports:
A three-year-old disabled boy can keep his pony despite a neighbour's complaints, Caledon's committee of adjustment ruled today.

Committee members said the Spiteri family can keep the miniature pony, despite zoning rules prohibiting it, so long as they keep the pen clean.

Sam Spiteri has spastic quadriplegic cerebral palsy, and uses the pony, Emily, as part of his therapy regime.

The dispute wound up before the committee after a neighbour complained about the smell coming from the family's property,

which also borders a cattle farm

.

''Pure joy right now,'' said Antonia Spiteri, Sam's mother, said today. ''It's been an extremely stressful last couple of months. Now I can focus my energy back where it belongs — back on Sam's therapy.''


Shame on the neighbor. You live near a cattle farm and you complain about the smell of a therapy pony? Please...
Via
Boing Boing